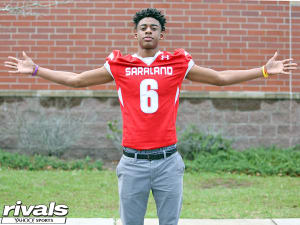 Cordale Flott wrapped up a brilliant senior season at Saraland (Ala.) High School which lasted all the way to the Alabama Class 6A state championship game.
Flott, a 3-star cornerback who flipped his commitment from Auburn to LSU in June during an official visit, was a huge reason for the playoff run.
This year, Flott played both sides of the ball, collecting one interception and scoring three times as an offensive athlete.