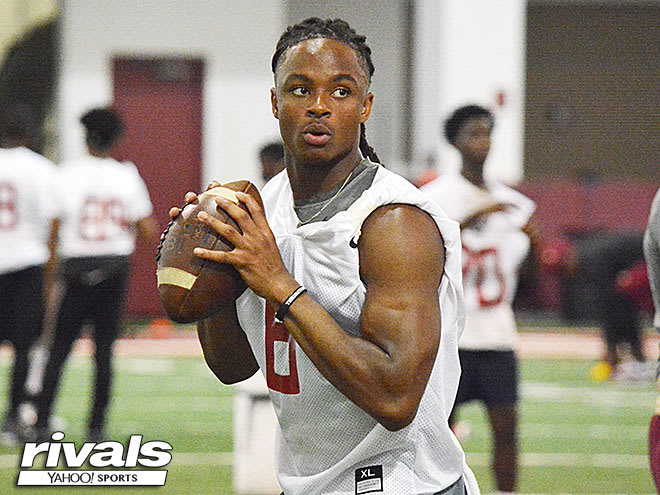 Ed Orgeron twisted and turned on June 21.
LSU's head coach wrestled with one of the 25 biggest decisions he'd have to make: which player would he pick to be his quarterback of the future. Of course, Joe Burrow transferred in from Ohio State earlier that month, and with two years of eligibility remaining, the task turned to finding his eventual successor.
Pete Parrish and his parents appeared to campus after area recruiter Tommie Robinson — a native of Phenix City, Ala. — scouted the dual-threat passer in the spring. Parrish had recently turned heads in the Auburn 7-on-7 Passing Tournament, and had multiple SEC schools on the precipice of extending scholarships. Among them: LSU.