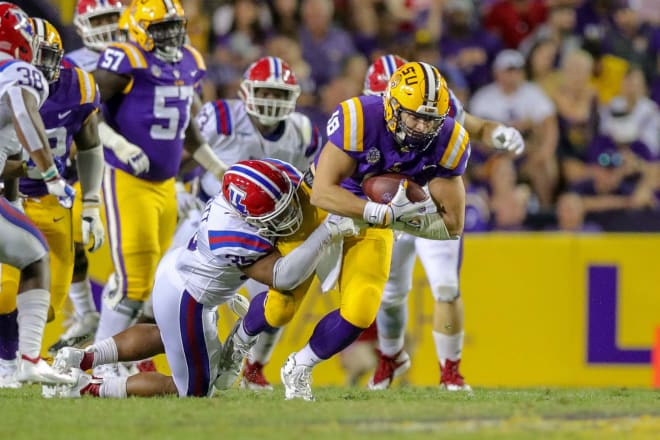 No. 18 will play his final game in Tiger Stadium on Saturday night, a rather warming ending to what has been a career full of surprises — from National Signing Day in 2015 to ascending as a three-year starter and eventually accepting a storied jersey number before his senior season.
Moreau will be one of 18 seniors honored before kickoff against Rice this upcoming weekend, his final home game as a member of this football program.
He dived into that experience, the bounce-back performance against Arkansas and the Tigers' young tight ends in line to replace him in 2019 and beyond …
Click here to continue reading.