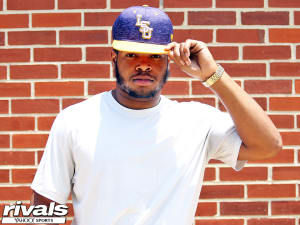 Like any other mother, Veronica Dark has some trepidation about her son leaving for college.
More specifically, crossing state lines to play football at LSU.Her son, Kendall McCallum, is one of two linebackers committed in the Tigers' 2019 recruiting class, and the only one expected to sign his national letter of intent with the out-of-state program on Wednesday when the early signing period gets underway.
As if the organic stress of being a mother readying to say goodbye to her son wasn't enough, a phone call in mid-October did her no favors.